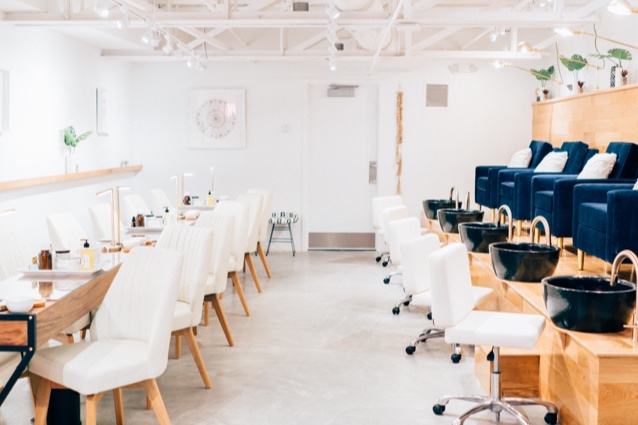 at Base Coat nail salon we designed and installed systems for 4 of their locations, 2 here in Denver (LoHi and Stanley) and 2 in los Angeles (DTLA, Fairfax). We utilized a set design standard and made adjustments space to spa e to have a cohesive and easy to operate and train system for each of their locations.
The downtown Los Angles location was mostly complete when we got involved. We were able to utilize existing window display outlets in the ceiling to add speakers from SONOS and cameras from NEST.
at their LoHi location in Denver we cut in architectural in wall speakers from ELURA and used an amp from SONOS for simple audio playback in the space. NEST cameras were added for security.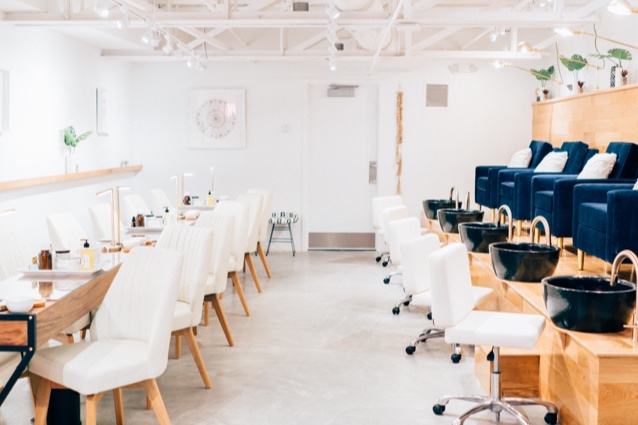 by the time the Stanley Marketplace location came around we had upgraded to our ARAKNIS networks with OVRC monitoring. Like the other locations, NEST and SONOS were used.
our final location in Los Angeles was their Fairfax store. Again ARAKNIS, SONOS and NEST were used. The OVRC monitoring platform has meant we've been able to service all of these locations remotely without ever rolling a truck for a network service call in over 3 years.